Experience a Business French Course in Paris, Made to Suit Your Professional Goals
A Thoughtful and Practical French Program to Study the Language that You'll Use Immediately in Your Work Environment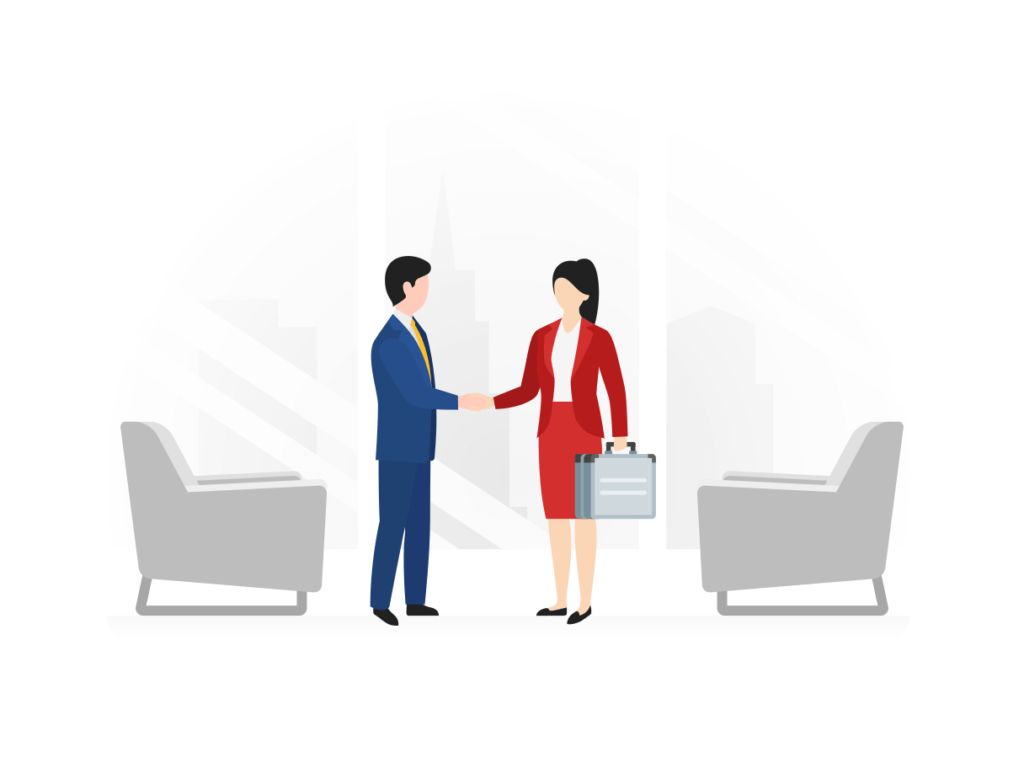 Practice your French through Authentic Business Case Studies and Role-Plays
Practical reading, writing, speaking, and listening comprehension skills will be developed toward the use of French for business purposes. Emphasis will be placed on oral and written communication by working on concrete situations faced by business executives and employees.

With Caroline's business French lessons for professionals, you can express yourself with more fluency and accuracy with your French-speaking clients and colleagues.
Work on Corporate Communication with an Expert French Tutor
As a dedicated French teacher with 11 years of teaching experience, Caroline helps you advance in your career. Her high-quality French classes help you obtain fast results. She makes sure that each class is tailored to your current professional needs and goals. Also, her business French lessons in Paris or online via Skype are engaging to help you practice and retain what you have learned.
Since 2012, Caroline has been working with top executives and employees from several companies and organizations. She offers a competitive price, goes through the administrative process so that you can get financing of your training via the OPCA and the CPF, thus giving you the opportunity to work and learn French.
Objectives of the Corporate French Classes in Paris

take part in corporate discussions
hold formal and informal conversations with your business partners and colleagues
deliver an oral presentation or a speech
conduct business meetings and negotiations
talk with confidence on the telephone
write accurate and informative reports, letters, emails in the French language
prepare for a job interview
learn the specialized language and vocabulary related to a specific work domain (eg. engineering, healthcare, banking, marketing, tourism, etc).
build rapport and strengthen relationships with French-speaking colleagues and clients through a show of interest in the French language and culture

This Practical and Effective Business French Course in Paris Covers
interactive and dynamic oral practice to encourage the expression of ideas and opinions, incorporating new vocabulary and idioms, as well as manipulating sophisticated and complex grammar structures
comprehension exercises to help business French learners acquire a comfortable understanding of a written professional document or a spoken presentation.
role-plays to practice various business scenarios: presentations, negotiations, telephone conversations, and professional meetings conducted into French.
review of the grammar points needing attention to develop accuracy in the use of the language.
These professionals were happy about their business French lessons:
I have gone to Caroline two or three times (separately) for an intensive French course in Paris before taking on work assignments in Francophone Africa. She is an amazing teacher. Each time, I had three hours of French with Caroline. She varied the activities and had done a lot of preparation to ensure the classes were tailored to what I needed to be successful in my work. This included preparing spoken, written and listening exercises with varying accents and with new vocabulary. Not only did I learn a lot, but also I thoroughly enjoyed the lessons. Caroline has a very encouraging style which made me comfortable practicing and learning. I highly recommend her as a French tutor whether it is for a refresher course or you are just starting out. Summer.
The business French course in Paris was well planned, well paced, and delivered extremely well. It gave me the ability to communicate effectively and provided me with greater confidence in using the language at work. The French lessons were practical and focused on corporate communication, business French vocabulary, and grammar. Also, I appreciated the fact that Caroline included some topics that are relevant for my professional life, such as money, negotiations, contracts, and banking. All that I have learned helps me greatly in my everyday work. Keith
Caroline Offers Professional French Language Courses in Other Fields:
French Diplomacy and International Relations
French for Science and Technology
French for Medical Purposes
French for Tourism and Hospitality
French for the Fashion Industry