French Conversation Classes to Fit Perfectly With Your Unique Needs
Communicate Easily and Fluently with Strong French Language Practice
The Perfect Way to Maximize Your Progress!


The French Conversation Classes are Best for Learning How to Communicate Effectively in a French-speaking Environment
You'll get extensive conversation practice in Paris in a friendly and professional setting. You'll be given the opportunity to greatly improve your pronunciation, recreate authentic exchanges, and take part in discussions around specific themes that interest you
French conversation classes in Paris or online are ideal for those who already have a good grasp on the basics of the French language and want to improve their speaking skills, as well as to work on certain aspects such as grammar, conjugation, vocabulary and pronunciation. They are available at the intermediate and advanced levels.
Caroline is a native French speaker, and she has been offering comprehensive private lessons and tutoring with an amazing success for over 12 years.
​From day one, her students notice the improvement in their abilities and overall comprehension.
Each student has a unique learning style, and it's Caroline's duty to find out what that is and to adapt her lessons accordingly.

With Excellent Conversation French Lessons, You Can Become an Expert Speaker
Learning outcomes of the French Conversation Classes in Paris
be exposed to a variety of French idioms and vocabulary words, and learn how to use them in real-life contexts
pronounce the words correctly with personalized French phonetic exercises
use the appropriate syntax and grammar structures in sentences and questions
conduct fluent French conversations related to your immediate needs, personal interests, and familiar topics
create dialogues in French on various topics
discuss information presented in videos and short readings
compare and contrast customs and cultural differences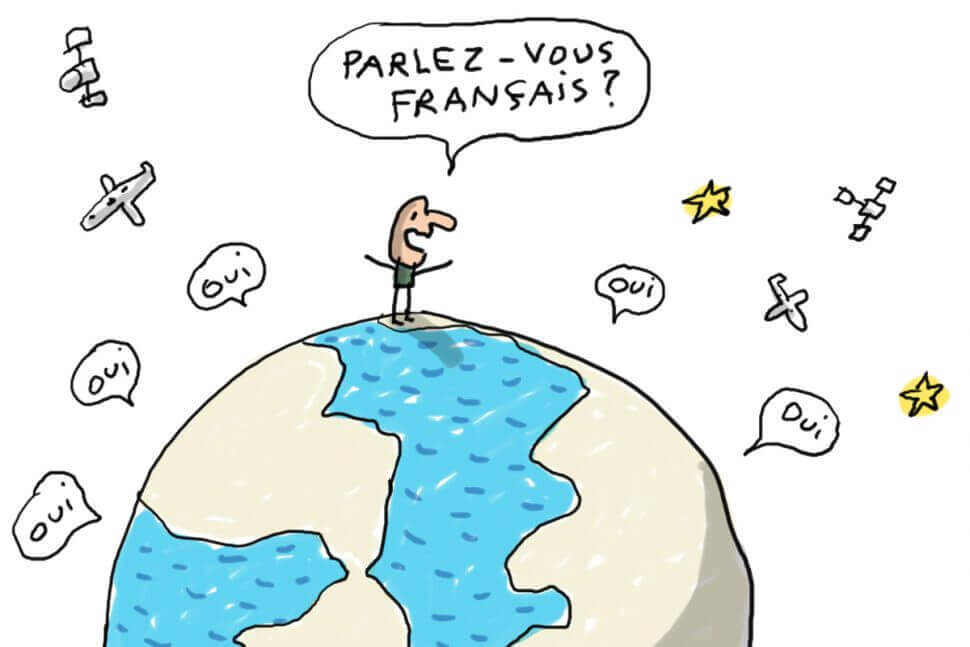 Caroline has been teaching in person and online French conversation classes with an amazing success for over 12 years
See what her students are saying about her professional tutoring services
"I have really enjoyed my conversational French lessons in Paris with Caroline. The subjects always vary and we discuss many topics, which pushes me to figure out the best way to express myself even though I might not have the particular vocabulary for the subject at hand. I feel that she has really helped me gain more confidence in my French conversational abilities because we had real conversations." Marissa.
My vocabulary has improved dramatically, and I am more confident in expressing myself in spoken French. Caroline is easy to talk to and I never feel uncomfortable in trying to come up with something to say. She makes our talks have a natural flow and supplies new words and phrases in a way that seems to be part of the discussion to help me when I get stuck. Kathryn.
Here Are Other Testimonials That Have Reaffirmed Caroline's Love for Teaching
Conversational French Classes in Paris – Highlights
The French conversational classes in Paris or online are conducted entirely in French.
The online sessions are taught on ZOOM or Skype by a native speaker and qualified tutor, fully committed to your learning and progress. You will get extensive French conversation practice and feedback on your vocabulary, grammar and pronunciation.
Caroline tailors her French conversation course in Paris or online to suit your needs, level, and objectives. She is also open to questions or suggestions from her students.
Choose between intermediate and advanced French conversation lessons.
Having intensive or regular French conversation practice in Paris is a great learning experience and gives you the skills and confidence to engage in communication.
Get Access to The Most Comprehensive French Speaking Course
The course is 100% spoken and Caroline will make some notes for you. What you get is :
two hours of conversation practice online or in Paris
on a wide range of subjects chosen by you or your native-French speaking teacher
correction of mistakes and explanations when necessary
vocabulary with useful French expressions
some insights into the French cultural codes and constructive feedback to avoid making mistakes in social situations.
Interested in French Conversation Classes Online or in Paris?
Contact Caroline to Know More About her Language Courses.