French Lessons Online or in Paris with Caroline
Virtual and In-Person Lessons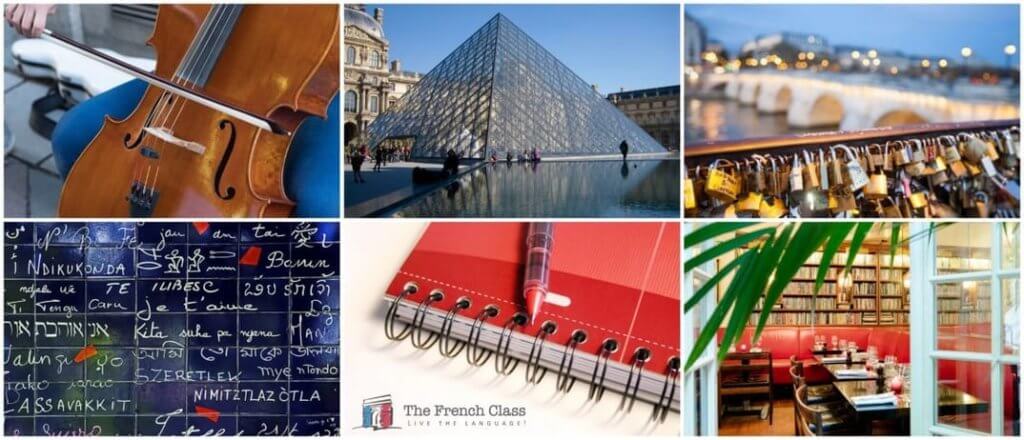 Learning French from Caroline is pure joy!! She is incredibly personable and encouraging, making the experience of learning a new language that much more comfortable and disarming. She takes a very practical approach in her lessons for everyday language use and makes sure that concepts are absorbed before moving on to new ones. I cannot recommend Caroline enough! She is the BEST!
This winter I was able to finally pay a visit to Paris and my trip there was full of adventure and culture. Having taken a few years of French language courses during my studies, navigating around Paris gave me a chance to practice my French. Of course my French was rusty and a bit out of practice so communicating to get around the city was difficult at times. Because of this I decided to look for a tutor who would be able to give me a refresher French crash course and that is when I found Caroline's French Lessons. Caroline was a very helpful and professional tutor. She tailored the lessons in accordance to my French proficiency and took her time to answer any questions I may have had. Caroline made sure that I felt comfortable with using my French to navigate the city and she gave me helpful advice and recommendations about places to see and dine during my stay in Paris. I spent a month in Paris so I was able to spend about 2 weeks taking lessons from Caroline. Because of her lessons my stay in Paris was much more enjoyable. I would highly recommend Caroline's lessons to anyone visiting in Paris, she is a pleasure to work with!
Caroline is an amazing French tutor! I needed a refresh on my French while I was visiting in Paris and she was so pleasant to work with. She came promptly to the meeting and met with me every day for 2 hours in the span of one week. She was able to help me improve on my weaknesses and was very encouraging. I highly recommend her and I look forward to learning more from her again whenever I am visiting Paris!
Maia Isabelle Woolner
2019-12-07
Caroline is an excellent French teacher and tutor. She meets your individual needs according to the goals you set for your sessions. She can assist with a wide range of concerns, including academic writing and presenting, social conversations, pronunciation etc. I couldn't recommend her highly enough.
Following a week of upper intermediate B2 classes at the Alliance Francaise in Paris, i had 10 hours of private lessons with Caroline over 3 days this past week. The main objective was to improve conversational fluency and confidence and this was well met! All 10 hours were conducted fully in French. From friendly social conversation to discussions relating to current affairs, Caroline managed to weave in the most relevant grammar and vocabulary exercises smoothly. She arrived each day promptly and fully prepared with activities for the day tailored to my specific needs. We visited a bookshop together and she helped to pick out the most appropriate books for me ( a novel and some grammar exercises) Highly recommended!
I highly recommend Caroline to anyone who would like to take private tutoring while in Paris. Caroline was wonderful !!! She met me at my hotel each morning for 5 days for 2 hours a day. She analyzed my French level and came prepared each day with new lessons. She was a delight to work with and I noticed an improvement in my speaking ability.
Caroline's French lessons are personalized to the student's learning style and objectives. She knew how to adapt to my needs and answered all of my questions. Caroline's good knowledge of the language and culture enabled me to learn French quickly and efficiently. Thoughout our one-on-one lessons, I became more at ease with pronunciation and oral expression in particular. I strongly recommend her private tutoring if you want to make prompt progress.
Personalized French Lessons
Caroline's French lessons in Paris are designed to meet your specific needs and objectives. Each course, held either in person or online, is structured and carefully designed to help you make significant progress. It includes a mix of conversation, grammar, pronunciation, vocabulary, culture, and fun language activities. A dedicated French tutor in Paris, Caroline is enthusiastic and passionate about language transmission. Whether you are a student, a tourist or a professional, study French online or in Paris with a native speaker and certified teacher, have all your questions answered, and see a great improvement in your speaking skills!
Focus on Conversation and Interaction
Caroline prides herself in teaching you the language the way it is commonly spoken in modern France. During your first meeting, she evaluates your needs to find the most appropriate teaching method and materials. Caroline's French lessons online or in Paris concentrate on conversation and interactions while following a structured curriculum. The social aspect of language classes is very important to your teacher, and she believes that if you have fun in class, you'll have an easier time navigating the finest points of French grammar, vocabulary, and pronunciation!
Student-Centred Instruction
Caroline's French lessons online on Skype or in Paris are student-centred: this means that learners are encouraged to participate in a series of tasks including speaking, listening and writing. Classes are held in a friendly and supportive atmosphere, in a one-on-one setting. Mini group French classes can also be arranged, but they are limited to 2 students of the same level. The smaller the group is, the more the students get to speak the language, and the more personal attention they get from their private French tutor! With Caroline's interactive teaching method, you will surprise yourself with your ability to have fluent conversations in French.
Why Learn the French Language With Caroline?
✔ A Certified Teacher
Benefit from French classes online or in Paris taught by a certified, native instructor who has over 10 years of experience working with international learners. Caroline's students often appreciate her enthusiasm for teaching the French language.
✔ Personalized French Courses
Your progress is Caroline's priority. Her Paris and Skype French classes are personalized and adapted to meet your needs and favorite learning style, whether accelerated or at a slower pace. Their content is designed to support students, from start to finish.
✔ Improved Communication Skills and Self-Confidence
Learning the French language is not easy and using it can sometimes be intimidating. Not only does Caroline teach you French, but she empowers you to speak it with ease and confidence.
✔ Flexible Location and Schedule
Study French online via Skype or in Paris, in the comfort of your home. Caroline will do her best to accommodate your needs wherever you are in the world. Start at any time and benefit from flexible scheduling and personalized instruction.