French Lessons in Paris
With a dedicated tutor, learn to speak French with ease and confidence!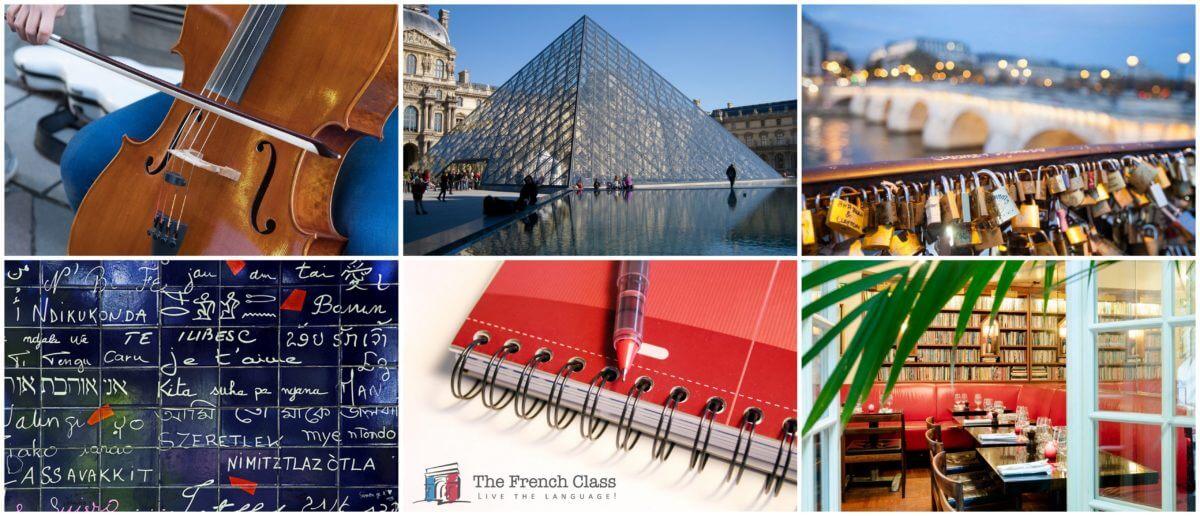 Private French Lessons Paris
Whether you are a student, a tourist or a professional, Caroline's private French lessons in Paris are tailor-made to meet your specific needs and objectives. Each course is structured and carefully designed to help you make prompt progress. It includes a mix of grammar, pronunciation, vocabulary, culture, and fun language activities – always with a little bit of homework to get you to practice in between the classes. As an experienced French teacher, Caroline is enthusiastic and supportive. Learn from a dedicated French tutor in Paris, have all your questions answered, and see a great improvement in your speaking skills!
Focus on Speaking
Caroline prides herself in teaching you the language the way it is commonly spoken in modern France. Her private French lessons concentrate on conversation and informal interactions, while still following a thorough grammar curriculum. The social aspect of foreign language classes is very important to her, and she believes that if you have fun in class, you'll have an easier time navigating the finest points of French grammar or pronunciation! During the first meeting or consultation, Caroline evaluates each learner to find the best teaching method and materials to personalize her French lessons in Paris. Classes can take place any day, even weekends.
Personalized Courses
Caroline offers customized French lessons in Paris, all of which are as intimate as it gets! The smaller the group is, the more the students get to speak the French language, and the more personal attention they get from their tutor. Mini group classes can also be arranged but they are limited to 2 students of the same level. With Caroline's French tutoring in Paris, you will integrate new things you've learned without realizing it. You will surprise yourself with your ability to have fluent conversations in French. Want to know more about the lessons? Contact Caroline, she'll be happy to discuss your needs and requirements and to offer you a personalized French course.