An enjoyable way to learn a foreign language consists of watching TV series. But how can television shows help you learn French?
As a language instructor, I have been using TV series and films in my French classes for a long time, and there are a number of reasons why a TV show is an excellent teaching and learning tool

1. Learning from television series is fun and motivating
TV series and films are an integral part of students' lives so it makes perfect sense to bring them into the French language classroom. Audiovisual resources also make the language learning process more entertaining and enjoyable.
2. TV series provide authentic and varied language
Audiovisual materials provide learners with examples of French used in concrete situations outside the classroom, particularly interactive language – i.e. the language of real-life conversation. Watching them with or without subtitles expose students to natural French expressions and the natural flow of speech.
3. TV shows give students visual clues to understand the language
Watching French TV Series assists the learners' comprehension by enabling them to listen to language exchanges and see such visual supports as facial expressions and gestures simultaneously. These visual clues support the verbal message and provide a focus of attention.
4. Foreign-language TV series bring variety and flexibility to the language classroom
For French teachers, these materials extend the range of techniques and resources, helping students to develop all four communicative skills. For example, a whole sequence can be used to practise listening and reading, and as a model for speaking and writing. Series in foreign languages can also act as a springboard for follow-up tasks such as discussions, debates on social issues, role plays, reconstructing a dialogue or summarising.
Watching series in the French language can also be paired with formal language training to learn grammar, vocabulary, and pronunciation rules.
If you want to study French while having fun, here are some of the most engaging TV series that will add to your learning experience
1. The Hook-Up Plan (Plan Cœur)

Part soap, part comedy, this is one of the best lighthearted French television shows that Netflix has to offer. It will help you kick back, relax, and disconnect a bit from reality — rather than staying up all night thinking about it.
A sort-of French take on Sex and the City, Plan Cœur (or The Hook-up Plan in English) focuses on the lives of three Parisians. One of them is Elsa, who finds herself still hung up on her ex-boyfriend two years after their breakup. Her friends, hoping to help her break out of her rut and find some confidence, decide to hire a male escort to take her on a few dates.
The scenes all take place in Paris, between Hôtel de Ville and Montmartre where all three women live and hang out. Their windows look out on the Sacré Cœur, they drink coffee en terrasse, and type a door code to enter their building: all engaging and exciting details for those of you who miss the City of Lights.
A French Village (Un Village français)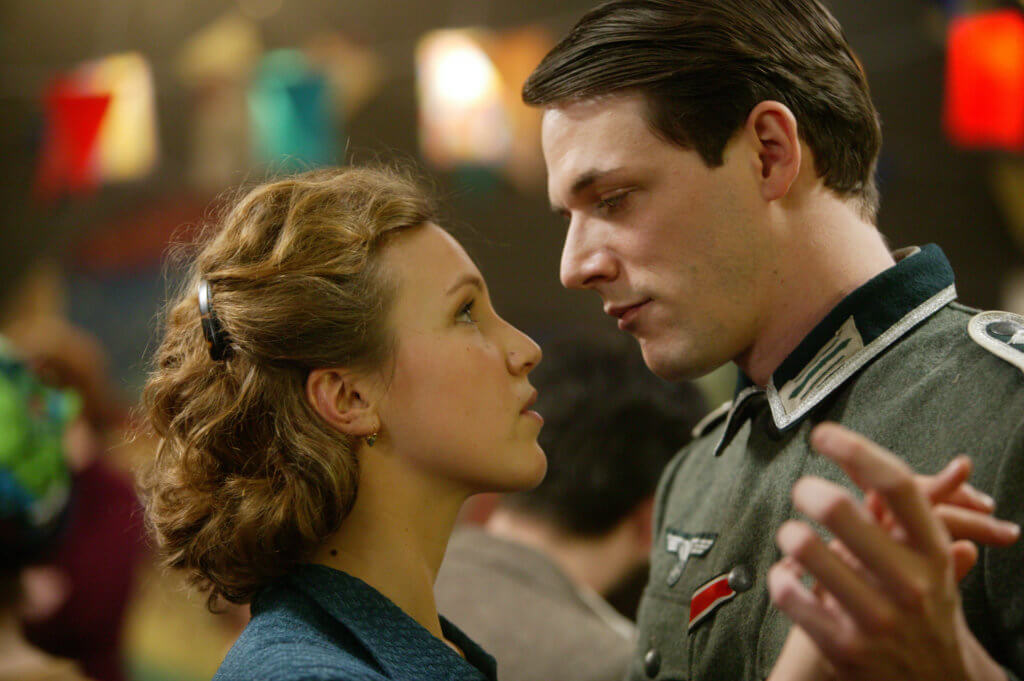 Few historical series are as conceptually ambitious as this French saga, which manages to be intimate and sprawling as it looks at World War II through a tight lens on a small village. Each season covers a year, from 1939 to the liberation in 1945, and its consequences, and we follow what happens to a doctor and his wife, the cops, the teachers, the businessmen and other members of the local social, political and economical establishment as they try to survive.
Moral ambiguity reigns, and the series makes viewers ask themselves uncomfortable questions. Oh, and if you think things are looking up when the Resistance starts fighting back, watch out for some startling revenge-minded acts.
3. Plus Belle La Vie (also called PBLV)

Marseille is a beautiful southern French city, the ideal holiday destination for those who want to experience the Mediterranean lifestyle. Set in this idyllic coastal city, "Plus belle la vie" is a serial drama about the lives of the residents in an imaginary neighborhood called the Mistral, where wealthy and less than wealthy families co-exist.
The series revolved around two main plots: the personal lives of the inhabitants of Mistral, the evolution of love and friendship and of detective stories. The humor in French may be difficult to understand for beginners, but the sand, sun, and sea appeal to all of us.
Plus belle la vie could be fun to watch for someone trying to learn french: the language used is easier to understand than some other TV shows with more complex plots or specific vocabulary.